Alimony And Child Support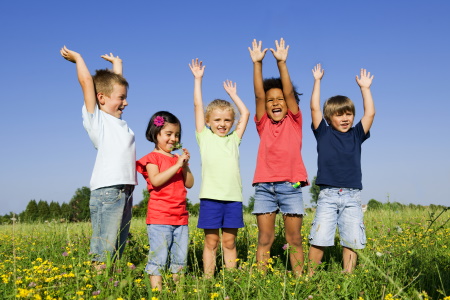 Some people are legally required to pay alimony as a form of financial support to their former spouse following divorce or separation in the form of alimony and child support.
The non-wage earner spouse is most often awarded money following a divorce, but not always. There are many complex laws in Colorado dealing with child support and alimony, and you will need an experienced Colorado Springs divorce lawyer for the best outcome.
Alimony And Spousal Support
In most states, alimony is referred to as spousal maintenance by family law. However, they are the same thing. For example, in Colorado, it is recognized that in most cases, both of the spouses have contributed to the overall quality of life of the couple and that non-economic contributions made by each of the spouses have likely allowed the other spouse to achieve greater earning potential.
Since so many different factors go into determining the outcome of spousal support and alimony payments, you should seek help from an experienced Colorado Springs divorce attorney to ensure that you receive the best outcome possible.
Child Support And Alimony Are Not The Same Things
It is very important to note that alimony is not the same thing as child support. Child support refers to when one spouse provides financial contributions for their children through making payment to the other parent or guardian who has primary custody of the child or children.
Alimony is treated as taxable income for the spouse who receives it.
How Is Alimony Awarded?
How a court awards alimony (maintenance) will depend on several factors.
Length Of Marriage
If the two spouses have only been married for a year, the attitude of the court towards a request for alimony may be quite different than two spouses that have been married for thirty years.
In fact, the courts presume that no alimony will be awarded in marriages that lasted less than three years.
Employment Status
If the spouse who is seeking alimony has been underemployed or unemployed for several years in order to care for the spouse, the home, or young children, then that factor will weigh in the favor of the spouse who is seeking alimony.
Value Of The Property That Is Being Divided
If the spouse who is seeking alimony was a stay at home parent during the marriage but is going to have significant assets following the divorce or owns separate assets, such as a trust fund, then that can affect the attitude of the court towards awarding alimony.
Health
If the spouse who is seeking alimony has a certain debilitating physical condition that prevents or has an impact on how much, if any, they can work, then the court will not want that person to be impoverished following the divorce and it is more likely that the court will use alimony in order to address the basic living needs at least of the individual.
Child Support
In the past, when it was time to determine child support, custody would be granted by the courts to the mother and the father would be assigned child support payments.
However, that is no longer true in every case.
If you are getting a divorce in Colorado Springs and need to obtain child support, there are three things that a well-qualified divorce attorney can do to help ensure you get the child support payments that you need.
Obtain the child support payments you need.
Collect on support payments that have already been awarded.
Get payment amounts for child support adjusted when conditions change.
The law in Colorado regarding child support and alimony is ever-changing and complex. That is why you need to have the best divorce attorney you can find. Mary Daugherty is an experienced divorce attorney in Colorado Springs and she know the divorce law. Make an appointment with Mary today to ensure that you are treated fairly and equitably during your divorce.
I was very fortunate to have Mary as my attorney. Court is a hard enough place to be. Not only did Mary give me a 100% she also listened to me and that was important. Had a great out come. Thank you!