Would you like to save thousands on a divorce?
Colorado Springs Divorce Attorney
Attorney Mary Daugherty is now working remotely.
Mary is proud to continue offering Low-Cost, Attorney-Guided services to clients in need of help with Low-Cost Divorce, Low-Cost Child Custody, Name Changes, Prenuptial Agreements, and Attorney-Guided Stepparent Adoptions!
Clients work with Mary remotely, communicating through phone, video chats, and email.
Mary does not represent clients in divorce, but offers step-by-step guidance, drafting, and legal advice through the divorce process, saving clients thousands of dollars on their divorce.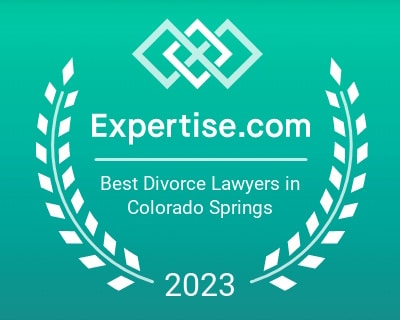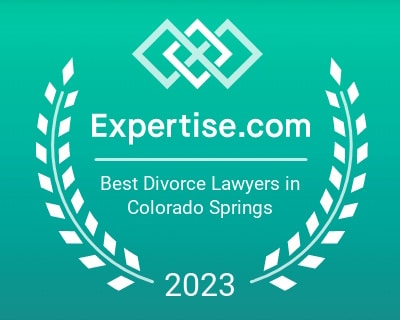 Thinking About Divorce?

Need Someone In Your Corner?


Give Mary Daugherty a call.
Divorce can be one of the most stressful life events you can experience. Don't go it alone.
Finding the best divorce lawyer in Colorado Springs who will stand up for you is essential. Don't fight your way through a divorce alone. You need an experienced and compassionate Colorado Springs divorce attorney who is always looking out for you. Schedule an appointment with Mary Daugherty today.
Colorado Springs Divorce Attorney Reviews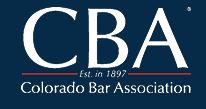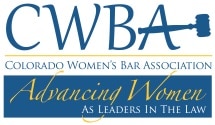 Why Work With Mary Daugherty…
I am an experienced divorce attorney working remotely in Colorado providing low cost, attorney-guided Divorce, Name Change, Child Custody and Prenuptial Agreements.
I have been serving clients for more than 8 years with divorce and family law.
If you want to save A Lot of money on a divorce, child custody, name change or a prenuptial agreement and can do a little of the legwork, together we can make this happen with attorney-guided legal services.
If you're interested and would like to know if my attorney-guided divorce, child custody, name change or a prenuptial agreement legal services are a good fit for you, contact me today!

Your Best Choice For A Divorce Lawyer
When you work with Mary Daugherty, you'll benefit from her relevant experience. She can provide valuable insight and will work hard to ensure that the needs of you and your family are met. She's prepared to help clients with difficult issues such as divorce, child custody disputes, child support modification, paternity, and other issues as a child custody lawyer in Colorado Springs.
Anyone who needs the assistance of a Colorado Springs family law lawyer is dealing with a great deal of stress. When you work with Mary Daugherty, you'll be able to get help from a family law attorney in Colorado Springs who really cares about you and your family.
Many law firms will simply hand your case over to a paralegal or another staff member. The Colorado Springs family law attorney handling your case may not spend much time discussing things with you. Thankfully, if you choose to work with Mary Daugherty, you'll regularly communicate with your lawyer. You'll be in steady communication from the date of your first consultation to the day your case resolves.
One of the biggest benefits of working with Mary Daugherty is that she cares for her clients. She can explain Colorado's family laws in a way that's clear and easy to understand.

There are many types of legal issues that fall under the category of family law, such as child custody, divorce, name changes, and prenuptial agreements. Mary Daugherty has extensive experience in these areas and can use our expertise to assist you.
There are many significant things you'll have to consider if you're going through a divorce. The process can be challenging and overwhelming. We'll assist you with the legal and financial aspects of your divorce during this trying time.
We'll provide you with guidance so that you and your family can take the right steps as you move forward with your divorce, name change, child custody agreement or prenuptial agreement.
Mary offers Attorney-Guided Legal Services and she takes the stress out of divorce, name changes, child custody agreements and prenuptial agreements. If you're willing to do some of the leg-work and want to save a LOT on these legal services, contact Mary today and let's see if our low-cost legal services are a good fit for you. Matters of family law can be incredibly difficult to deal with. Thankfully, Mary Daugherty of Daugherty Law LLC is here to help. From child custody battles to determining child support, it can be very helpful to have a compassionate professional who is there to listen and provide you with valuable advice and guidance. You deserve to work with a lawyer that can help you navigate legal matters in a caring way.
It's best to avoid trials when possible because they can be drawn-out and costly. Working with a compassionate attorney with relevant experience, like Mary Daugherty, can help you settle your divorce quickly.

Depending on your situation, you may need additional assistance from a family lawyer. For example, if your income changes, you may need to work with an attorney to modify your child support or alimony payments.
If you want to relocate for a job opportunity, the right attorney can help you navigate child custody. Working with the right attorney will help you to deal with every aspect of family law, including major challenges.
Contact Attorney Mary Daugherty Now
We can also help clients throughout Colorado including (but not limited to) Glenwood Springs, Rifle, Monument, Wellington, Berthoud, Sterling, Superior, Steamboat Springs, Fruita, Grand Junction, Welby, Canon City, Florence, Durango, Clifton, Montrose, Alamosa, Cortez, Craig, Gypsum, Trinidad, Twin Lakes, Lamar, Gunnison, Carbondale, Niwot, Rocky Ford, Silt, Strasburg and Penrose, CO.