Accessible Divorce, Custody & Family Law
Mary started Daugherty Law LLC with a mission of making divorce and family law justice accessible and affordable.
She is well versed in the ins and outs of the law and strives to provide the best possible advocacy for each client. She understands that good legal representation can lead to emotional and financial stability for one's self and his/her family.
Mary is also well-practiced in litigation, family law and many other legal issues that interrupt a person's life.
Mary's quick-wit and ample preparation have helped her clients in adoption, guardianship, divorce, wage and hour disputes, eviction, naturalization, asylum, family-based visas and court ordered permanent protection. Mary's meticulous preparation and deep knowledge of the law give her clients the best possible chances of success.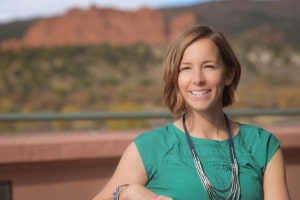 Mary has been practicing for over five years and has experience in:
Immigration visas
Naturalization
Deportation defense
Migrant farmworker litigation
Community organization
Wage and hour litigation
Wills
Powers of attorney
Eviction defense
Guardianship
Allocation of Parental Responsibilities
Dissolution of Marriage
Adoption
Throughout her career, Mary has focused on giving her clients a hand up. Most recently Mary has endeavored to advocate for families and domestic violence victims through private practice. Before going into private practice, Mary served as an intern, then as an attorney in the migrant farmworkers unit in Florida Rural Legal Services, Inc., recruiting other attorneys to represent low-income families at no cost. Mary has personally advised and/or litigated hundreds of cases throughout her career.
Mary is a member of the following professional organizations:
American Immigration Lawyers Association – Colorado Chapter
El Paso County Bar Association
Colorado Women's Bar Association
Black and Latino Leadership Coalition of Colorado Springs
Florida Bar Association
Colorado Bar Association – Family Law Section
Give Mary a call today and schedule a consultation now!