A Contested Divorce Attorney
Most divorce proceedings will be different for a large number of reasons. Some will be completed with hardly any discussion and no hard feelings, while others can drag on for months and result in neither party being able to agree on much, with most divorcing couples unhappy with whatever the outcome happens to be.
This would be known as a contested divorce.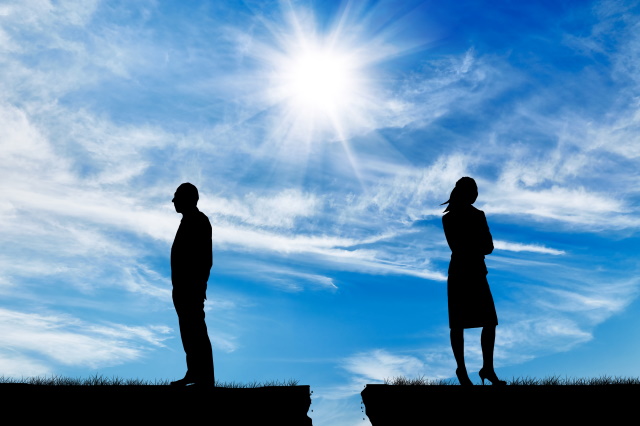 One thing that remains the same is that divorce is no easy thing. but the outcome is always more difficult when parties cannot reach a happy agreement on issues such as child support, property division, or other matters.
Colorado recognizes two types of divorce: uncontested and contested.
An uncontested divorce is when there is a mutual understanding and both parties agree on all the terms included in the separation. In such an instance, there is very little to dispute.
If you wish to keep the matter out of the courts and settle things through the most simplistic means possible, divorce mediation would be the pathway to choose. This allows a third party to provide some guidance on what appears "even" from a dispassionate perspective with no interest in the outcome.
Then there is a contested divorce that occurs when matters are not completely dealt with. Even if there is a single issue that can't be resolved, the divorce is contested, and unless a solution can be found the matter will likely end in the courts.
Both types of divorce will begin with either or both sides filing a Petition for Dissolution of Marriage and Summons. The spouse served with the petition will have 21 days to respond to the court summons. Once the other side responds, an Initial Status Conference will be held in which they will attempt to find a peaceful resolution to the matters at hand.
No Resolution: Contested Divorce
If no resolution can be found, their divorce has become a contested one. If no resolutions can be found before the trial, the case will be settled in court.
Because these contested divorce cases can be especially contentious and known to run on for a very long time, the choice of a divorce attorney will be critical. Your attorney will function as an extension of your interests and must fully reflect your intentions and approach to the case. Furthermore, their skill and experience in cases like yours will increase the likelihood of a favorable outcome.
In the end, it will be the judge who will make the final ruling when the case is taken to trial. This means that both sides have less control over what the outcome of the case will be and will be bound to follow the ruling of the court, however complicated or inconvenient.
Each situation requires a very individual approach and finding the right Colorado Springs contested divorce attorney is the first step to protecting your interests and securing your future.
I was very fortunate to have Mary as my attorney. Court is a hard enough place to be. Not only did Mary give me a 100% she also listened to me and that was important. Had a great out come. Thank you!