Kinship adoption or relative adoption refers to a relative who is adopting children or a child.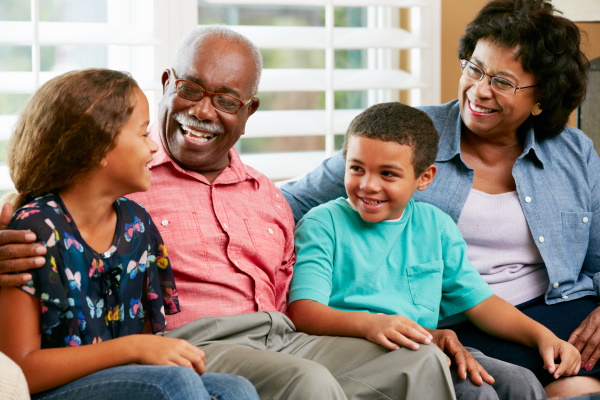 Extended Family, Or Kinship Adoption
When one or both parents cannot provide the proper care for their child or children, the child might be placed with either extended family or another close friend or family member with whom they share a bond already.
Typically, it is easier for family members to adopt children. However, that doesn't mean that you won't have to undergo a lengthy process in order to ensure that everything is legal.
Also, even if you are a blood relative of the child, you still might be denied if you don't meet all of the necessary adoption criteria.  In most situations, a kinship adoption occurs when the legal parents of the child are deceased or the state has determined that they are unfit to raise their children.
A kinship adoption can also occur by consent of the biological parents.
How Is Kinship Adoption Different From Other Kinds Of Adoption?
With each type of adoption, there is a legal process involved where the parental responsibilities and rights are transferred from one parent to the new one.
Whether you are pursuing a stepparent or relative adoption, foster care adoption, or infant adoption, the process involves background checks, terminating parental rights, and finalization of the legal process.
Kinship Adoption Process
There are several steps that need to be completed to the satisfaction of the court before a kinship adoption may be finalized.
The biological parents must either agree to the adoption or there must be a court order that terminates their parental rights. In the second situation, proof is required by the court that the child has been abandoned by the parent financially or emotionally for one year at least before the adoption petition is filed. A child older than 12 years old must also agree to the adoption.
Background checks must be provided by the adoptive parents from the Colorado Bureau of Investigation and the Federal Bureau of Investigation. The completion of the background checks must be done no more than 90 days before the petition is filed. A search also needs to be conducted on TRAILS, the child abuse registry in Colorado.
The adoptive parents are required to demonstrate that their adoption is in the best interest of the child, and they must be able to provide for the child emotionally, educationally, and financially.
Mary Daugherty is a Colorado Springs Family Attorney who can help you with a kinship adoption process.
NEED LEGAL HELP?
Contact Mary Daugherty About Your Case Now!