Colorado Springs Military Divorce Attorney
A military divorce is a marriage dissolution in which one or both of the parties are active duty, retired, or reserve members of the armed services.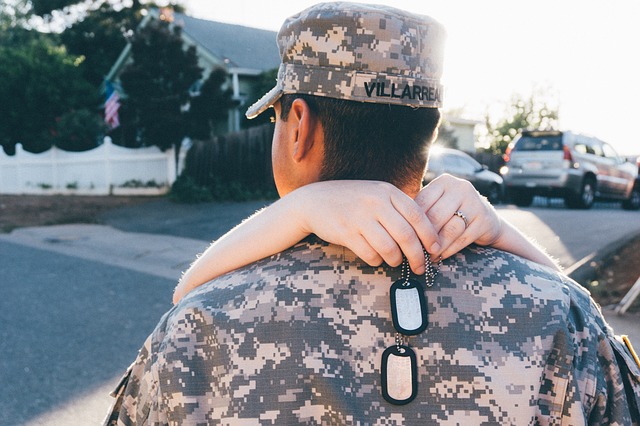 No matter if you are currently stationed at Fort Carson, Peterson AFB, Schriever AFB, or the U.S. Air Force Academy, divorce is something that may well touch your life at one point or another.
A Military Divorce Is Different Than A Civilian Divorce
Military divorce proceedings feature certain complexities that conventional civilian divorces do not. Though there are a number of lawyers in the Colorado Springs area who have some understanding of military divorces, their knowledge base may not be sufficient to engender real confidence.
Many military divorce matters implicate specific types of legal concerns, mainly regarding child custody, jurisdiction issues, division of military retirement benefits, and more. These may feel overwhelming at first glance, but with the right type of assistance they can be managed and handled effectively.
Before you select a Colorado Springs divorce lawyer to represent you in these matters, it is important to know which questions to ask.
For example,
Can I Start a Divorce While the Service Member is Deployed?
Can a Military Spouse Receive Alimony & Child Support?
Is My Spouse Entitlement to Military Retirement?
Mary Daugherty has substantial experience in the realities of military divorce, from both the viewpoint of the servicemember as well as the civilian spouse. Daugherty Law pride ourselves on providing a high degree of client-centered attention to everyone we assist, and we strive to achieve resolution of each matter in the most economical fashion.
When it comes time to choose a military divorce attorney in Colorado Springs, do not settle for a practitioner who is unfamiliar with the nuances this area of the law can present.
Experience Counts In A Military Divorce
Go with an experienced Colorado Springs divorce attorney who has a strong track record of successful dissolution of marriages involving service members in all stages of their careers.
I was very fortunate to have Mary as my attorney. Court is a hard enough place to be. Not only did Mary give me a 100% she also listened to me and that was important. Had a great out come. Thank you!