Divorce can often be tiring – mentally exhausting, physically tiring, and emotionally draining. Knowing what your options are and doing this with the right expert can help ease the process. For the majority of states, there are two basic types of divorce: contested and uncontested.
Finding out the difference between the two can help you and your soon-to-be ex-spouse proceed with this process in the smoothest way possible.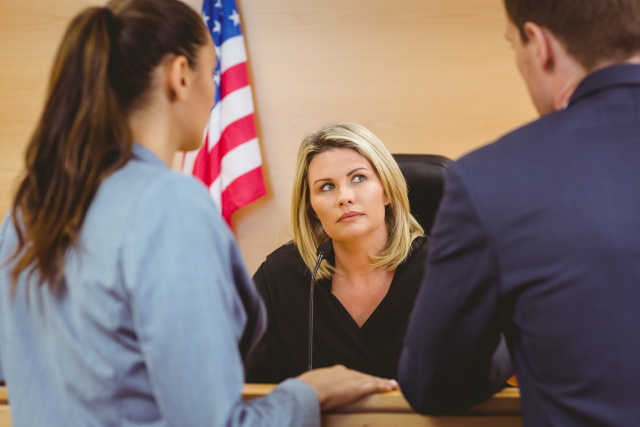 Uncontested Divorce
The majority of couples who don't want to go through the hassle and the complicated steps of a divorce in court often go this route. With this, there is no court input required making the process faster, less complicated, and easier overall.
However, not all couples would agree to an uncontested divorce, especially those who have conflicts regarding their decision-making and other conditions brought upon by the divorce. Some of these situations may include child support, custody, visitation rights, spousal support, and the most controversial, the division of assets.
With an uncontested divorce, your lawyer usually draws up a separation agreement in which both parties agree upon. This process is followed by the dissolution of marriage, finalized with a hearing. Unlike other divorce types, this process can only take up to two months.
However, there may also be bumps with an uncontested divorce. This includes decisions where both parties aren't on the same page, which may lead to a contested divorce. When this happens, the presence of an experienced and reliable divorce attorney should be able to help you with the situation, while ensuring that you and your rights are protected along the process.
Contested Divorce
A contested divorce is often done when both divorcing parties can't reach an agreement when it comes to specific and important divorce terms. Unlike uncontested divorce, a contested divorce is often more stressful, has a longer and more complex process.
The process for a contested divorce may take a couple of months, or may even extend to years before this gets resolved.
A Judge Can Help in Contested Divorce Cases
This is where a judge usually steps up to provide a resolution to cases when both parties can't come up with an agreement that is agreeable to them. This includes scheduling a trial date and waiting for the judge to pass down the final say. This is no easy job for the job as different factors are to be taken into consideration.
Essential files such as marriage records and documents, facts about the divorce, and supporting testimonies are taken into account. Testimonies may come from you and your divorcing partner, and other witnesses to testify on your and your spouse's behalf.
When a contested divorce takes place, it almost always involves a family lawyer. It is crucial that you find the support and help of an experienced and reliable lawyer in Colorado Springs, especially if you feel that this process will go to trial.
It is always a good idea to speak with your family lawyer when going through your divorce, whether contested or uncontested to always ensure the protection of your rights.
Should you have any inquiries or questions related to Colorado family law issues, matters, or divorce laws, contact Mary Daugherty today!