Rifle Divorce Attorney
Would you like to save thousands on divorce In Rifle, CO?
Attorney Mary Daugherty is now working remotely. Clients work with Mary remotely, communicating through phone, video chats, and email. This is how we can provide you with the absolutely lowest-cost Divorce possible.
Mary is proud to continue offering services to clients in need of help with Low Cost Divorce, Low Cost Child Custody, Name Changes, and Prenuptial Agreements!
Mary does not represent clients in divorce, but offers step-by-step guidance, drafting, and legal advice through the divorce process, saving clients thousands of dollars.
We can also help clients throughout Colorado including (but not limited to) Colorado Springs, Glenwood Springs, Rifle, Monument, Wellington, Berthoud, Sterling, Superior, Steamboat Springs, Fruita, Grand Junction, Welby, Canon City, Florence, Durango, Clifton, Montrose, Alamosa, Cortez, Craig, Gypsum, Trinidad, Twin Lakes, Lamar, Gunnison, Carbondale, Niwot, Rocky Ford, Silt, Strasburg and Penrose, CO.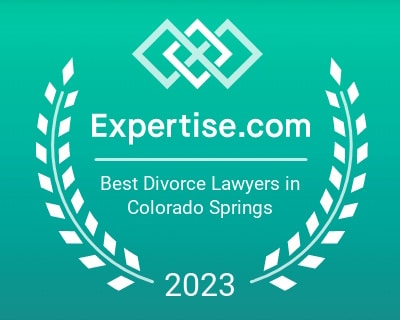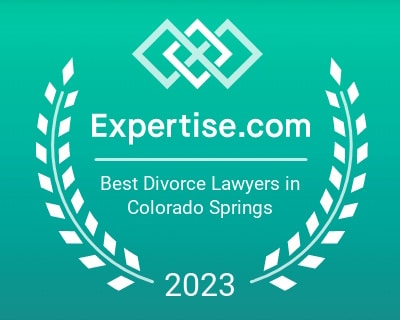 Thinking About Divorce?

Need Someone In Your Corner?


Give Mary Daugherty a call.
Divorce can be one of the most stressful life events you can experience. Don't go it alone.
Finding the best divorce lawyer in Rifle, CO who will stand up for you is essential. Don't fight your way through a divorce alone. You need an experienced and compassionate Rifle divorce attorney who is always looking out for you. Schedule an appointment with Mary Daugherty today.
Rifle Divorce Attorney Reviews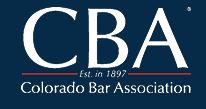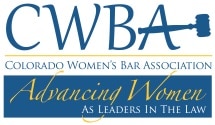 Why Work With Mary Daugherty…
I am an experienced divorce attorney who works with clients in Rifle, CO who provides quality legal services and cost effective representation for all divorce and family law needs.
I have have been serving clients for more than 8 years with divorce and family law.
I can also handle restraining orders, visitation rights, name changes, step-parent adoption, pre-nuptial agreements and guardianship issues.
I can help you through your divorce or any family law challenge that comes your way. With my experience and compassion for my clients, I have a unique ability to craft solutions to seemingly complex legal issues.
We all know that divorce, visitation rights, property and debt, parenting time and custody issues can be hard to solve if you don't have an experienced attorney who who is willing to work these issues and solve the problems.

Since Mary works remotely, she can offer people in Rifle, CO a Low-Cost Divorce option.
While you won't actually meet with Mary in person, Mary will make sure your divorce proceeds legally and smoothly to a proper conclusion. She is with you every step of the way.
Saving you literally thousands of dollars on a divorce! By now, you probably already know what a conventional divorce lawyer charges, $6,000, $8,000, even a $10,000 retainer is not unusual. What if there was a way to get your divorce for just a fraction of the cost of what a "traditional" divorce lawyer charges?
Explore the low-cost divorce option by reading the details here to see if the low-cost divorce option with a Rifle Divorce Lawyer is right for you! Matters of family law can be incredibly difficult to deal with. Thankfully, Mary Daugherty of Daugherty Law LLC is here to help. From child custody battles to determining child support, it can be very helpful to have a compassionate professional who is there to listen and provide you with valuable advice and guidance. You deserve to work with a lawyer that can help you navigate legal matters in a caring way.
It's best to avoid trials when possible because they can be drawn-out and costly. Working with a compassionate attorney with relevant experience, like Mary Daugherty, can help you settle your divorce quickly.

Your Best Choice For A Divorce Lawyer
When you work with Mary Daugherty, you'll benefit from her relevant experience. She can provide valuable insight and will work hard to ensure that the needs of you and your family are met. She's prepared to help clients with difficult issues such as divorce, child custody disputes, child support modification, paternity, and other issues as a child custody lawyer in Rifle.
Anyone who needs the assistance of a Rifle family law lawyer is dealing with a great deal of stress. When you work with Mary Daugherty, you'll be able to get help from a family law attorney in Rifle, CO who really cares about you and your family.
Many law firms will simply hand your case over to a paralegal or another staff member. The Rifle family law attorney handling your case may not spend much time discussing things with you. Thankfully, if you choose to work with Mary Daugherty, you'll regularly communicate with your lawyer. You'll be in steady communication from the date of your first consultation to the day your case resolves.
One of the biggest benefits of working with Mary Daugherty is that she cares for her clients. She can explain Colorado's family laws in a way that's clear and easy to understand.

There are many types of legal issues that fall under the category of family law, such as child custody, divorce, name changes, and prenuptial agreements. Our our divorce lawyers in Rifle has extensive experience in these areas and can use our expertise to assist you and your family.
There are many significant things you'll have to consider if you're going through a divorce. The process can be challenging and overwhelming. We'll assist you with the legal and financial aspects of your divorce during this trying time.
We'll provide you with guidance so that you and your family can take the right steps as you move forward.
It can be difficult to navigate legal issues, especially when it comes to your family. That's why working with an experienced Rifle, CO divorce lawyer is essential. With the right family law attorney attorney, you'll be able to plan for the future and make decisions that will benefit you in the long run.
Contact Attorney Mary Daugherty Now
Rifle, CO History
Rifle, Colorado, is a city situated in Garfield County in the western part of the state. According to the United States Census, the city had a population of 9,172 as of the 2010 census, but this number has likely fluctuated in the years since. Rifle is located along Interstate 70 and the Colorado River, approximately 185 miles west of Denver, Colorado's capital. Named for the Rifle Creek that flows through the area, the city has a history that is closely tied to the broader development of the American West.
Originally, the land that Rifle occupies was the native territory of the Ute people. European-American exploration and settlement began to encroach upon the region in the 19th century, following the westward expansion of the United States. The discovery of valuable resources like gold, silver, and coal spurred further interest in the area, leading to a rush of settlers and miners. However, the presence of these newcomers often led to conflicts with the native inhabitants, culminating in the forced removal of the Ute people from much of their ancestral land.
The development of railroads in the late 19th and early 20th centuries had a significant impact on Rifle's growth. The arrival of the Denver and Rio Grande Western Railroad provided a vital connection to other parts of the country, facilitating the export of local goods and resources. This rail connection bolstered Rifle's economy, enabling the city to diversify beyond extractive industries.
Throughout the 20th century, Rifle continued to grow, albeit at a modest pace compared to larger Colorado cities like Denver and Colorado Springs. The city's economy has been influenced by various sectors, including agriculture, mining, and more recently, natural gas extraction. The discovery of large natural gas reserves in the Piceance Basin has been a double-edged sword for Rifle; while it has brought economic benefits, it has also raised environmental and social concerns.
Tourism is another significant economic driver, especially due to Rifle's proximity to the Flat Tops Wilderness Area, Rifle Mountain Park, and the Rifle Gap State Park. These natural features offer a range of outdoor recreational opportunities, such as fishing, hiking, and camping, attracting visitors from around the state and beyond.
The city of Rifle has its share of landmarks and institutions that speak to its history and development. For instance, the Rifle Heritage Center houses a collection of artifacts and exhibits that provide insight into the local history, including the Ute people, the settlers, and the various industries that have shaped the area. The city also has a range of public services and facilities, including schools operated under the Garfield School District No. Re-2, healthcare centers, and public parks.
In summary, Rifle, Colorado, is a city with a rich history that reflects broader themes of western expansion, conflict with indigenous peoples, and economic development tied to natural resources. Its modern economy is a blend of traditional industries like agriculture and newer sectors like natural gas extraction and tourism. Institutions like the Rifle Heritage Center serve to preserve and interpret the city's complex history for residents and visitors alike.