What Is A Gray Divorce?
​It is always a complicated affair to end a marriage later in life. Divorce and separation at any age are difficult at best, but if it is people over age 50 divorcing, the repercussions of going through what's known as a "gray divorce" are particularly hard-hitting.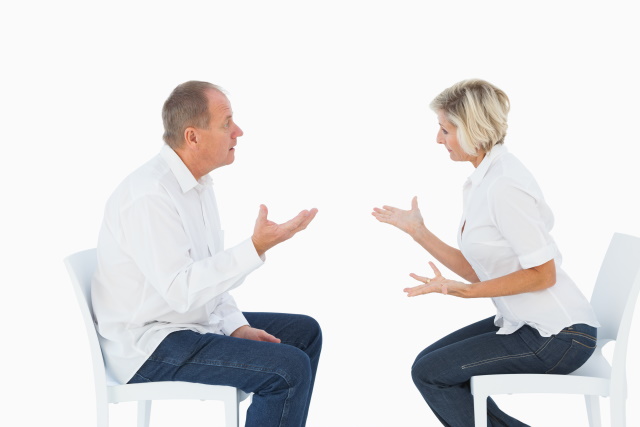 Divorce Is Common For 55+
The divorce rate in the United States might be at a 50-year low, but divorce is much more common among individuals who are 55 and older. Divorce rates were highest (43 percent) among both men and women, aged 55 to 64, according to the most recent data from the U.S. Census Bureau.
Simply put, couples in long-term marriages, who were perhaps stuck in a less-than-perfect situation until their children leave the proverbial nest are now forging their new paths as singles.
What Are the Concerns of a Gray Divorce?
Divorce in younger individuals typically center around child support and custody issues, but gray divorces are almost always about the division of property.
Each spouse has just one opportunity to secure his/her portion of the marital estate and secure his/her retirement. Else, there might not be the ability to start anew and rebuild assets, which makes a comfortable retirement much harder to attain. Spouses might have to work later in life just to make up for the loss of assets in a divorce later in life.
Older couples are usually not prepared for the unique legal challenges and practical considerations that they might face and this can be daunting. The financial implications, especially, can be far-reaching and can impact the rest of the lives of both spouses significantly.
Social Security, retirement savings, business interests, taxes, estate planning, insurance, and healthcare are some of the most concerning issues.
Spouses need to be prepared for a gray divorce, and it isn't something to be taken lightly. There are some worrying statistics about the number of people that divorce over the age of 50 only to end up living in poverty. It is important to go to every length possible to plan to live as comfortably as possible. The longer life expectancies of today mean that people sometimes can outlive their money.
What Should You Consider When Getting Divorced Later in Life?
Who will remain in the family home (if it still makes sense to keep a large home even when children have already move away)?
Is alimony is required? (if one spouse far out-earns the other).
What will they do for health insurance after the divorce?
How tax laws are likely to impact the property being divided?
Whether and how pensions will be divided.
How retirement accounts will be divided.
Life insurance considerations.
Why You Should Consult with an Experienced Colorado Springs Divorce Lawyer At Any Age
Top-quality legal representation in your divorce may be your only chance to negotiate for financial security for the remainder of your life. There could be large investments and retirement accounts at stake. It is important to consult with a divorce lawyer regarding the strategy to use. An experienced divorce attorney will help you work through the asset division issues, and will always look out for your best interests.
Gray divorces can still be complicated even if there aren't any children involved. A Colorado Springs family lawyer will identify any considerations that are easy to overlook during the process of divorce. Securing the best settlement possible is important since you might not have the time for rebuilding yourself financially or saving enough for retirement.
I was very fortunate to have Mary as my attorney. Court is a hard enough place to be. Not only did Mary give me a 100% she also listened to me and that was important. Had a great out come. Thank you!